Special Event
December 12 to 19, 2012
Alice in Wonderland . . .
An exhibit and sale of fine-art photography to benefit Alice Housing
Opening Reception December 12 at 7:00 p.m.
Show runs December 12 to 19, 2012, during library open hours
Exhibition designed and curated by Bobbi Zahra
The AST Arts and Theology Committee is pleased to welcome the DFO Photographers Collective to the AST Art Gallery (located in the AST Library) for this special event. The participating photographers are all employees of the federal Department of Fisheries & Oceans. Everyone involved is volunteering their time and talent, and 100 percent of ALL sales will benefit Alice Housing.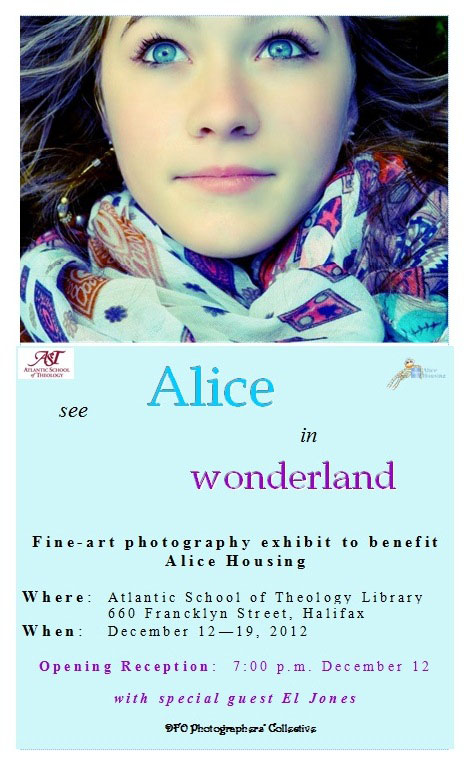 As always, we appreciate your support of arts initiatives at the Atlantic School of Theology. Enjoy the show!