AST accepts cheque from the Diocese of Nova Scotia and Prince Edward Island to purchase solar panels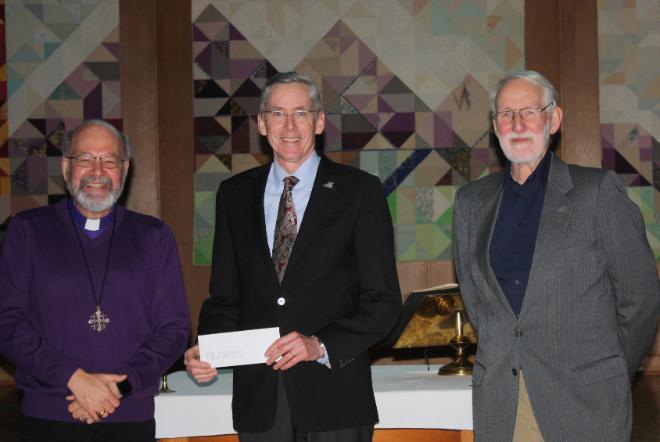 Standing (l to r): Ron Cutler (Archbishop of Nova Scotia and Prince Edward Island, Metropolitan of the Ecclesiastical Province of Canada), Neale Bennet (President of AST), David Griffiths (Chair, AST Board of Governors).
---
Archbishop Ron Cutler, Diocese of Nova Scotia and PEI joined us on campus to present a cheque to President Neale Bennet and Chair David Griffiths for $150,000 for AST to purchase and install solar panels on the roof of the Library. AST has a campus renewal plan that places greening the campus as a top priority. We've implemented a comprehensive campus recycling and waste management program improving campus efficiency and reducing the carbon footprint of AST.
AST became one of five successful bidders in the 2017 Clean Foundation and NS Department of Energy's "Solar for Community Buildings" project, allowing us to generate up to 50 kilowatts of solar electricity annually and sell electricity back to the utility through a Power Purchase Agreement. This donation by the Diocese of Nova Scotia and Prince Edward Island will help us to continue to reduce our carbon footprint.