Alumni
The Atlantic School of Theology Integrated Alumni Association (ASTIAA) was formed in 2010, after the previous alumni association (ASTA) ceased. ASTIAA represents all alumni of AST and its predecessor schools, Holy Heart Roman Catholic Seminary, Anglican School of Divinity of the University of King's College and Pine Hill Divinity Hall of The United Church of Canada. The Board of Directors is elected at Biennial General Meetings and conducts regular board meetings on behalf of ASTIAA members.
The next Biennial General Meeting is scheduled to take place this June 17, 2017. Meeting details will be posted on our ASTIAA Biennial General Meetings page. See Get involved in ASTIAA and join us!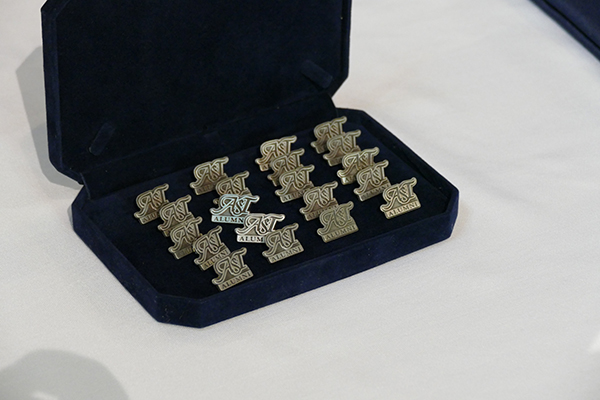 Alumni Pins are presented to AST graduates at convocation each year. If you did not attend your convocation, or if you lost your pin and would like to replace it, you can contact the Alumni Relations Manager: alumni@astheology.ns.ca or 902-496-7943.


ASTIAA welcomes your suggestions for alumni activities, alumni profiles, alumni workshop topics as well as any concerns or ideas you wish to share. Do let us know what is on your mind - send us an email at alumni@astheology.ns.ca or call the Advancement Office at 902-496-7943. We'd love to hear from you!


ASTIAA Constitution and Bylaws
View the Constitution and Bylaws as approved at the general meeting held April 30, 2010.