Finding journal articles on scripture passages
Four of the following journal article databases allow you to search for journal articles by scriptural passage.
While you can search all four databases at the same time, you can only search by scripture in one database at a time. The ATLA Religion Database uses a different method than the other 3 databases.
Searching Old Testament Abstracts, or New Testament Abstracts
Click on Scriptures from the top bar in the menu.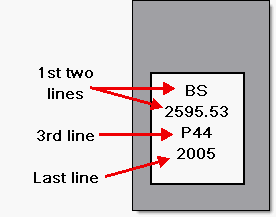 Enter your search terms in the Browse for field, for example: Genesis 2. Click Browse to list your search results in alphabetical order, beginning with your selected term. Next mark the check box next to the term you want to select and click Search to view your results.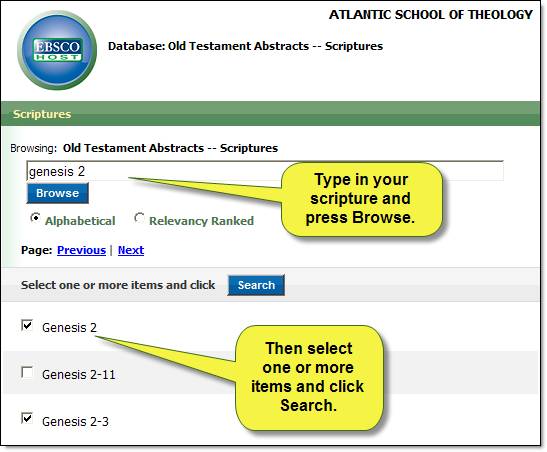 Notes:
If you wanted to search for chapter and verse, use the standard formatting book chapter:verse, eg. "Genesis 2:2".
EBSCOHost does not really sort these these chapter and verses alphabetically. It is actually sorted character-by-character. So Genesis 2-11 will appear beore Genesis 2-3, because "Genesis 2 1" comes before "Genesis 2 3".
Searching using the ATLA Religion Database
For ATLA Religion Database we recommend a different method. Click on Indexes rather than Scriptures.

Select Scripture Citation from Browse and Index. Enter your passage in the "Browse For" window, and click Browse.

Next, choose the passages you want and click Add.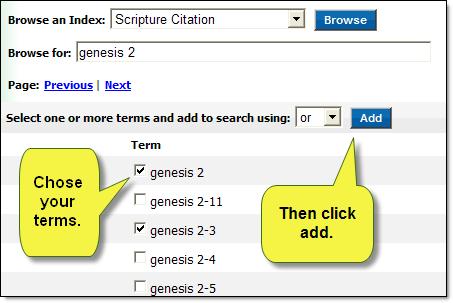 This adds the passages to the search window. Now press Search.